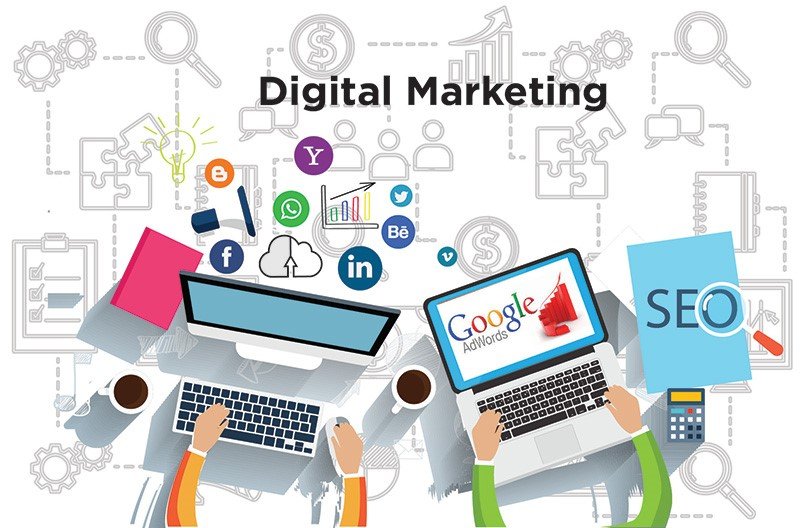 Entrepreneurs are the powerhouses behind our diverse, successful small businesses.

Whilst experts in their fields, though, not all entrepreneurs are entirely up-to-speed on digital marketing, which remains a minefield to many SMEs.
Most small businesses now have a website, but it's all too easy to adopt a 'build it and they will come' attitude. Some will, and a great website will certainly boost a business in a global marketplace. But with a bit of planning and insight – and not much investment – small businesses can take digital marketing a step further to connect with their customers and prospects accurately and effectively, amplify their brand and grow their business.
1. Listen then participate
Digital media has opened up a world of opportunities to businesses large and small, but whilst it can create heroes overnight, it can also vilify businesses and individuals. This is why it's so important to listen before you participate. It's not a broadcast channel, but a way of engaging, creating dialogue and adding integrity and credibility to your brand. Look for conversations in which you can participate, advise and gradually influence.
2. Consider a single platform on which to manage your channels
Platforms such as Hootsuite and Buddymedia enable you to manage your digital updates, all in one place. You can schedule Tweets, and line up content to go out across your different digital networks simultaneously, if you want to. Crucially, they also help you manage your conversations all in one place, so you don't have to keep dipping in and out of Twitter, LinkedIn and other networks to see if there's something to which you have to respond.
3. Content is king (and queen)
It's easy for small business to feel overwhelmed by the noise and sheer amount of shared content and updates that are continuously generated. Content creation is worth looking at, though, as it really helps spread the word about your organisation. In a recent survey, 58% of SMB marketers say a lack of content is their biggest challenge.
4. Don't write-off popular channels because you think they'll be too expensive
LinkedIn is a fantastic, credible business network, and represents an unrivalled way to grow your web of contacts. You can join groups and participate in relevant, intelligent conversations. What many businesses don't know, however, is that LinkedIn itself offers free of charge seminars to help you get the most from the platform. Resources like lynda.com, owned by LinkedIn, are membership-based and provide access to a host of video tutorials on a diversity of topics.
5. Enhance your mobility
91% of SMEs websites aren't optimised for mobile according to survey from Basekit. Considering that in the UK alone one in three online sales comes via a smartphone or tablet, making sure your website works as well on smartphones and tablets as it does on a desktop will boost your business and its credibility.
Blablabla Agency :–
We are a Digital Marketing Agency. We do three things: Social Media Strategy and Management, Web Design Creation or Fix, Search Engine Marketing.
Drop us an email and let's talk about how we can make an impact on your organisation.